White Noise is an emotional commentary on the bullshit, political and personal, global and local, that we try to block out of psyche, but still manages to interfere with the clarity and perfect harmony we all wish to have in our lives.

This album is back to guitar, bass and drums with some sounds to filter through.
credits
released 26 November 2014

All tracks written, performed and recorded by lola demo at Strudel Girl Studio on the island of Ithaca Greece

Drowning out the Noise was inspired by the lyrics of Kelvyn Taylor
"Where the River flows I cannot follow, where the wind blows I cannot run"

Cover Art by lola demo

Recorded with Cubase 5 with an edirol soundcard and mirage sampler.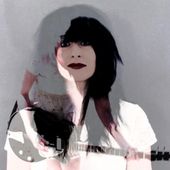 Spotlight lola : I'm sort of a one woman band doing whatever I feel like, when I feel like it. I live in Greece, was raised in Australia and born and schooled in Germany. No, I'm not confused, my ...
http://themusicbox-page-2.over-blog.com/2014/03/lola-demo.html
@ The Music Box