When three students got together at a Gloucestershire college in 1989, they did so for a shared interest in alternative music, earth mysteries and occultism.
Twenty-six years on, and Inkubus Sukkubus has released 17 albums and played over most of the world. The band has a very unique and interesting sound that is mystical, exciting, beautiful and erotic.
Inkubus Sukkubus are very much part of the supernatural world, both the light and the dark. Almost their entire vast lyrical library is based around mystical and occult themes. The uncompromising nature of the band's lyrics has, over time, won them a large international audience, but at the same time has put a ceiling on their success. But this is how the band wanted it and it is why they signed to a small independent record label; complete artistic freedom is very important to Inkubus Sukkubus. This is not to say that the band have not had any mainstream attention; they have appeared on BBC Radio 1, Channel 4 TV, BBC World Service Radio, have reached number 40 in the US download charts and no.1 in the Global Gothic charts, but in general terms Inkubus Sukkubus are very much an underground phenomenon, hidden from the everyday world.
inkubussukkubus.com
Inkubus Sukkubus discography:
2014 'Love Poltergeist' ABCD999
2013 'Queen of Heaven, Queen of Hell' ABCD888
2011 'The Goat' ABCD777
2010 'The Dark Goddess' ABCD666
2008 'Viva la Muerte' ABCD13
2007 'Science & Nature' ABCD39
2005 'Witch Queen' ABCD35
2005 'Wytches and Vampyres' (best of) Cleopatra Records
2004 'The Beast with Two Backs' ABCD31
2001 'Supernature' ABCD26
1999 'Wild' ABCD24
1998 'Away with the Faeries' ABCD21
1997 'Vampyre Erotica' ABCD17
1996 'Beltaine' ABCD11
1995 'Heartbeat of the Earth' ABCD5
1994 'Wytches'
1993 'Belladonna & Aconite' ABCD7
Inkubus Sukkubus consists of:
Candia - Vocals/lyrics
Dave Saunders – Bass guitar
Tony McKormack – Guitars/songwriting/
backing vocals/lyrics/keyboards/programming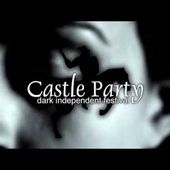 Inkubus Sukkubus Pagan Gothic Rock Band download free music order online discography biography
Inkubus Sukkubus Photos | ReverbNation
Photos of ReverbNation Artist Inkubus Sukkubus
https://www.reverbnation.com/page_object/page_object_photos/artist_890634